Building Relationships with Real Estate Clients
Building a solid relationship with your real estate clients is key to a successful sale. But the benefits of good client connections don't end there. Gaining your clients' trust increases the likelihood of word-of-mouth referrals, which can account for a huge proportion of your business.
Here are some tips for building those all-important client relationships:
Communicate Often
Communication is the most fundamental part of a relationship with your clients. You are there to explain the more technical aspects of the sale and to keep them up to date with developments. Even if things have slowed down and there isn't much progress to report, get in touch with your clients and let them know. Find out what their preferred method of communication is and use it to give regular updates. Selling or buying a house is one of the most stressful life experiences we go through. Good communication can help to alleviate that stress for your clients, reassuring them that you have everything in hand.
Meet Face to Face
Technological advances mean there are more ways than ever to stay in touch with your clients. Sending property alert messages, videos of house walk-throughs, and social media platforms all offer new ways to connect with your clients. However, face-to-face interaction is still paramount when it comes to building a trusting relationship. Make use of the technology available to you but don't neglect old-fashioned communication in the process.
Honesty is the Best Policy
Don't take your clients for fools. With access to the internet, they have lots of information at their fingertips and can easily expose you to a little white lie. Dishonesty or even just stretching the truth can jeopardize your relationship. Always be completely honest with your clients. You'll gain their respect and their trust.
Don't Make Promises You Can't Keep
Establishing realistic expectations for your clients follows on from this point. While you may want to be optimistic on their behalf, don't promise the world if you know it won't be possible. It's better that clients think things are moving to the timetable discussed, rather than falling behind. You'll save yourself lots of worried phone calls and emails if you set genuine targets from the offset.
Demonstrate Your Knowledge
Keeping up to date with the latest trends and developments in real estate is a good idea. Find out if there are any courses available in your area or online. Maintaining a blog or social media presence that demonstrates your expertise in real estate is another way to show clients that you know what you're talking about. It's a good idea to create a mailing list of current, old and prospective clients who consent to receive emails from you. You can then touch base every month or so with useful real estate information and, in the process, remind clients of you and your services.
Saying Thank You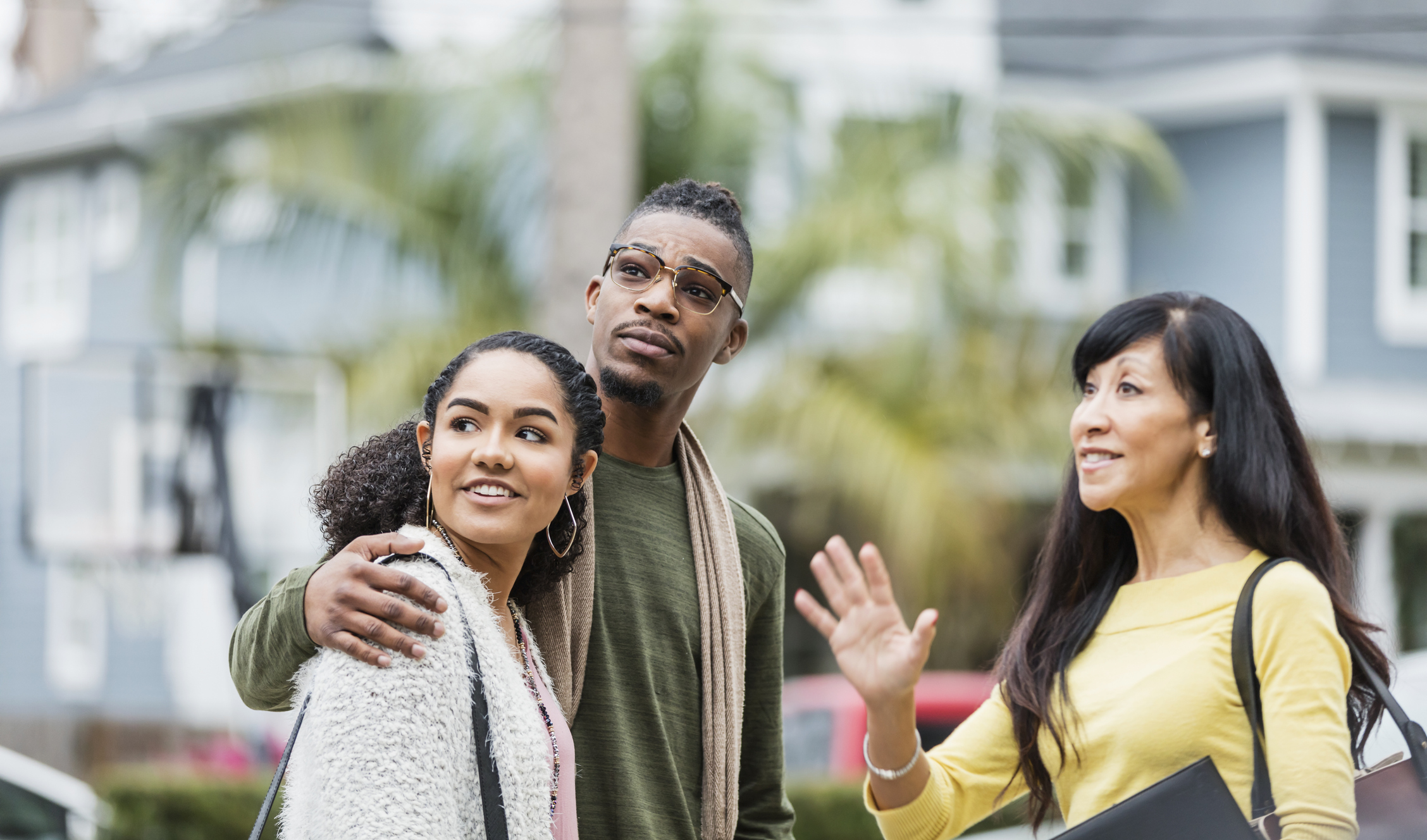 Don't cut ties with your clients once the house sale has gone through. Remember that if they trust you, they may well call on you for your services in the future. Offer them a discounted rate should they choose to use you again, send a housewarming gift or just make a phone call to thank them. Ending on a positive, friendly note may mean more business in the future and more recommendations.
Communicating openly and honestly with clients and treating them as individuals rather than your next pay packet should be the cornerstones of your business. Repeat business and lots of referrals will come your way when you build good working relationships with your real estate clients.