The most expensive San Diego homes to sell in 2019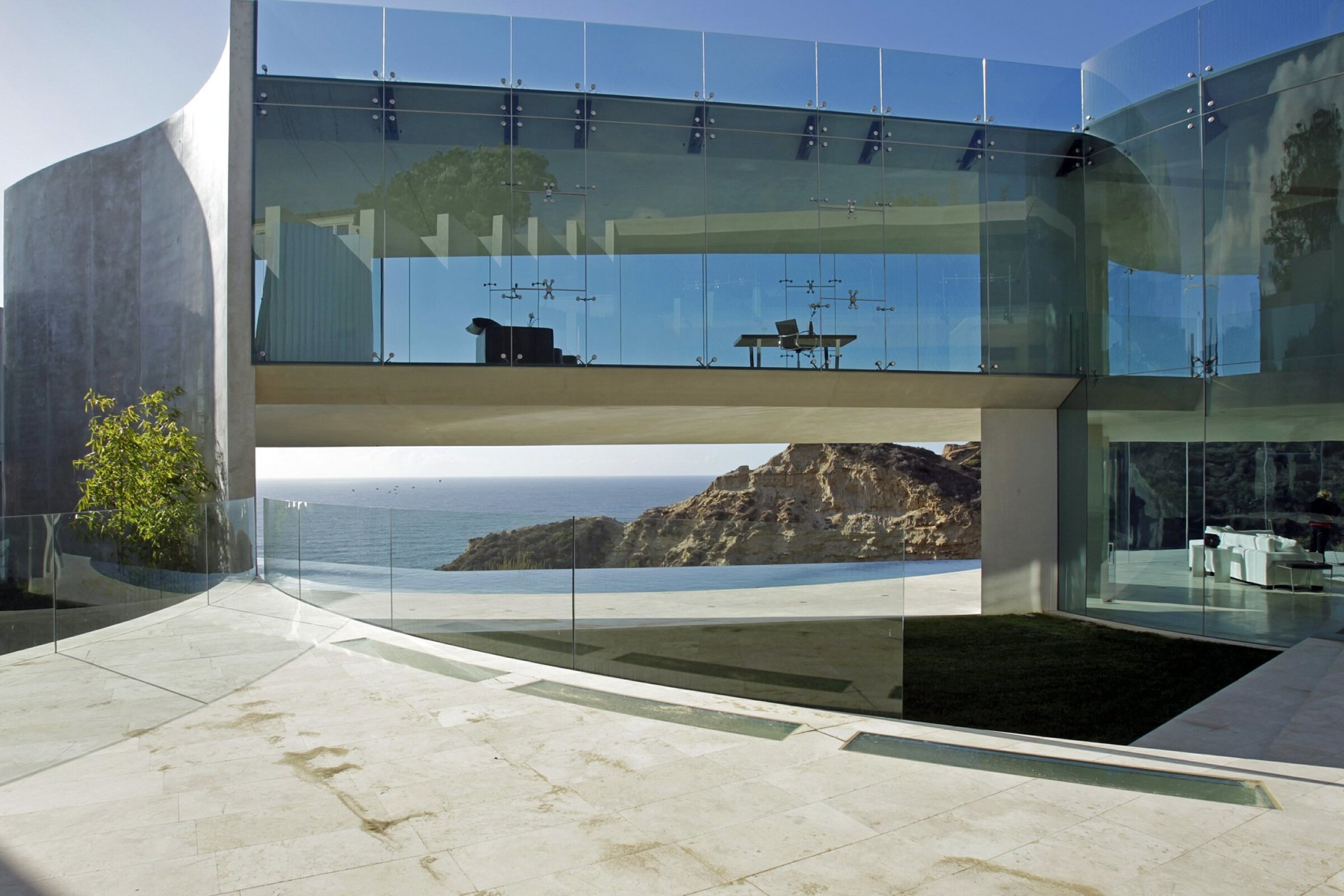 It was a strong year for luxury housing in San Diego County with 10 sales topping $10 million.
Oceanfront properties in Del Mar and La Jolla snagged the top sales, similar to the past few years where beachfront communities dominated the biggest purchases. In fact, three of the five top sales this year were on the same street.
There were no major records broken in 2019. The biggest sale in county history remains the 2007 sale of a 10,700-square-foot home on Ocean Front in Del Mar that went for $48.2 million, said the Greater San Diego Association of Realtors. The biggest sale in 2018 was $24 million for a property in La Jolla.
Musician Alicia Keys' purchase of the iconic Razor House in La Jolla was the most high-profile of any home, but was not the most expensive in 2019.
Just 4 percent of homes in San Diego County were listed for more than $4 million in mid-December, said Reports on Housing.
Steven Thomas, founder of Reports on Housing, said a sluggish stock market, and uncertainty over an economic downturn, made for a slow luxury market at the start of the year. But, he said things picked up again as many high-end buyers became more confident in the economy.
"There's a lot of capital out there and it looks like this expansion is going to continue," Thomas said of the biggest sales. "It's at the point where people are just shrugging it off and pulling the trigger on this stuff."
1. 2720 Ocean Front, Del Mar — $23.25 million
This 4,200 square foot home looks a bit like an East Coast house directly on the beach. It was built in 2009 and features seven bedrooms and nine bathrooms, as well as a detached guesthouse.
"This stunning 2009 classic Cape Cod flawlessly blends simple, elegant style with casual romantic ambiance," read the listing from Ranch and Coast Real Estate.
2. 2936 Camino Del Mar, Del Mar — $22 million
This 7,625 square foot home was built in 1980 and is the largest Del Mar home to sell among the 10 biggest sales. It previously was owned by weight-loss entrepreneur Jenny Craig.
It has five bedrooms and seven bathrooms, 80 feet of ocean frontage, an interior courtyard with a pool and hot tub, an indoor-outdoor kitchen and two guest suites. There is room for 18 parking places.
Listing agent Zach Weinger of Willis Allen Real Estate said the property was unique because it was bigger than most homes in the area but it also had a private courtyard and kitchen area.
"It was probably as private as you could get on the beach," he said.
The property was first listed for sale in March for $27.9 million and later sold for $5.9 million less. Property records say it was sold to a South Dakota limited liability company called Ocean Investments.
3. Razor House (9826 La Jolla Farms Road), La Jolla — $20.8 million
Architect Wallace E. Cunningham designed the structure, which hugs the side of a cliff and offers dramatic views. Other features include a subterranean garage, swimming pool and outdoor kitchen.
It is one of the biggest luxury homes on this list at 11,545 square feet. Keys has plenty of room for visitors with six bedrooms and eight bathrooms.
4. 1802 Ocean Front, Del Mar— $16 million
This 3,500-square-foot home was built in 2004 and took 54 days to sell. It is one of the smaller homes in this year's biggest sales but still has four bedrooms and four bathrooms.
The property has a storied history, for a time being one of the biggest sales in San Diego County history when it sold for $18 million in 2016. It later went back on sale for $17.9 million in January, later selling for a steep discount.
The home is directly on the beach in Del Mar and features a gourmet kitchen, a balcony overlooking the ocean, four bedrooms, a theater room, outdoor shower and a spa. The home was built in 2004.
Property records show the property was purchased by 51-year-old Jennifer A. Moores, likely the daughter of former Padres owner John Moores. The seller was a limited liability company called Coco California.
5. 2502 Ocean Front, Del Mar — $15.4 million
This is the smallest home on the list at 2,519 square feet, and the oldest, built in 1968.
The home is directly on the beach and has six bedrooms, three bathrooms, a two-car garage, an oceanfront master bedroom with a fireplace. While the home might be on the smaller side for luxury homes, the lot is 4,000 square feet and gives more options for building out.